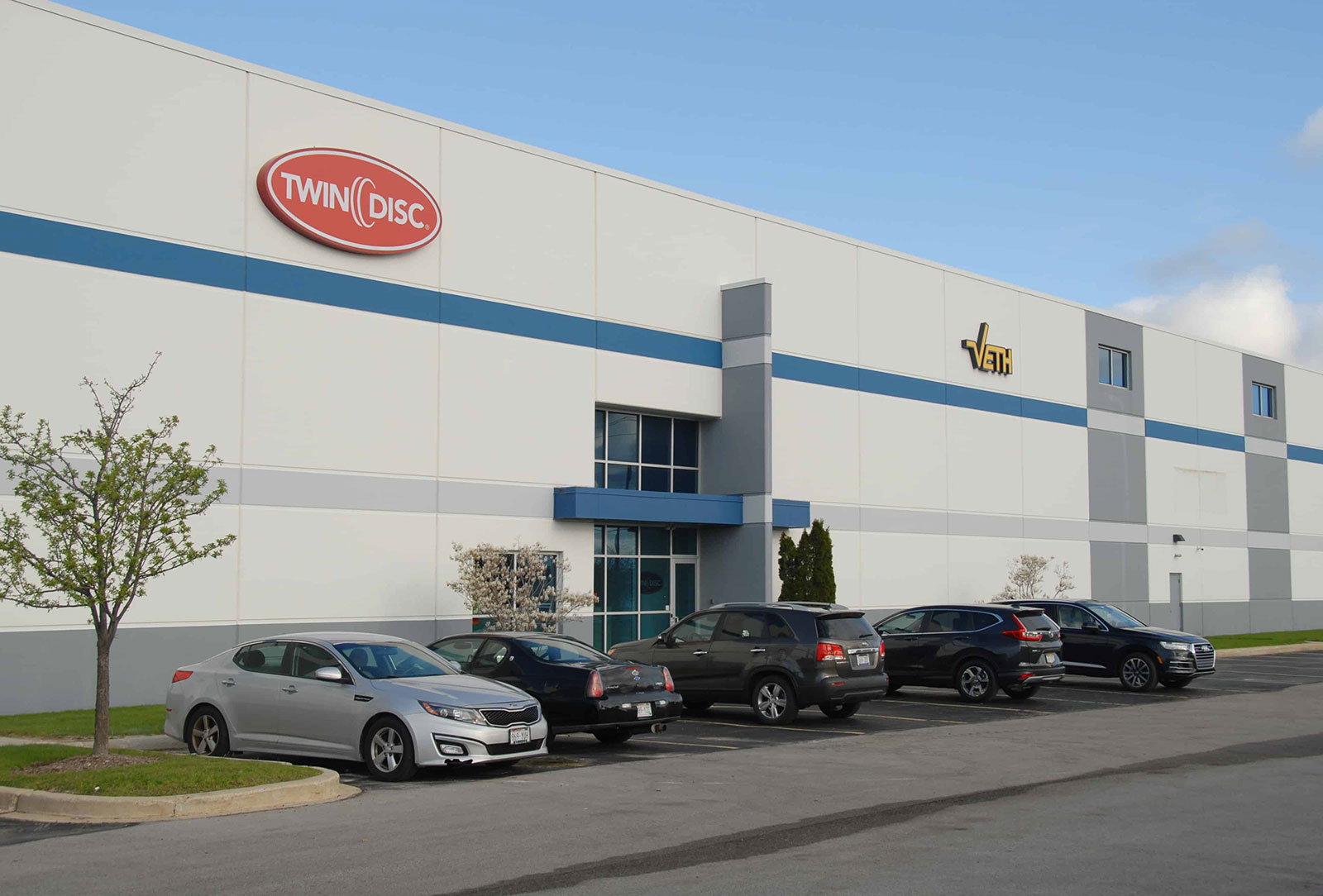 TWIN DISC EXPANDS TO MEET GROWING DEMAND
Booming business means exciting opportunities. Twin Disc, Inc. is setting the stage for even more future growth with a recently completed expansion project in Wisconsin and another underway in Texas.
The new Twin Disc North American Aftermarket Distribution Center in Sturtevant, Wisconsin, allows us to meet growing distribution and aftermarket demands. The 39,000 square-foot facility opened on May 14, 2019. Offering convenient access to the I-94 Corridor between Milwaukee and Chicago, the center is located just six miles west of the Global Manufacturing Headquarters in Racine. Operations are now running at peak performance at the much-needed hub for stocking and shipping all of our spare parts.
The state-of-the-art facility offers three times the capacity of the previous location as well as increased storage racking. It streamlines operations through the use of advanced equipment, including a Vertical Lift Module (VLM) for small components, and lean operating strategies.
New Facility in Lufkin, Texas
Meanwhile, Twin Disc is responding to the tremendous growth we've seen in the oil and gas sector by boosting our production capacity to keep up with the increasing demand. In March, we broke ground on our new operations facility in Lufkin, Texas. Set to open in January 2020, the new 50,000-square-foot manufacturing facility will focus on producing power take-offs (PTOs) and clutches for heavy duty industrial equipment in the oil and gas sector.
The Lufkin facility will assemble the company's complete industrial product line. It will also serve as a distribution center for all new products manufactured in our European operations. Through these expansions, Twin Disc is dedicated to enhancing our capacity to meet increasing demand for our products now and in the future.
CTA: Twin Disc can provide the right transmission solutions for any industrial, manufacturing or oil and gas application. Contact us today to learn more about our industrial transmission products and solutions.