EC300JS
Revolutionizing Docking and Slow-Speed Maneuvers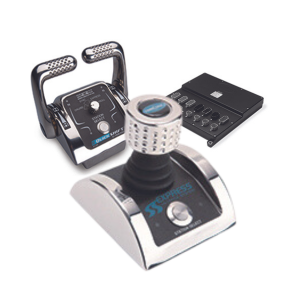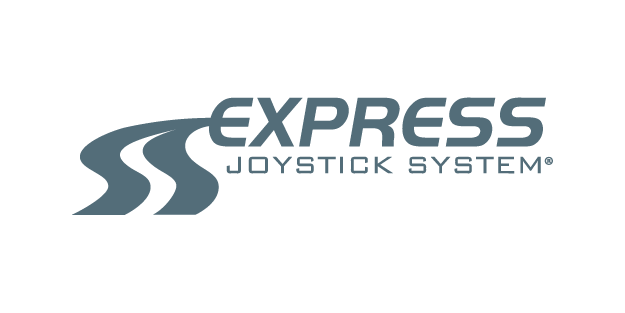 Description
Just push the joystick—your boat goes in that direction. The Express Joystick System (EJS®) instantly actuates engines, transmissions, propellers and thrusters, in proportion to the pressure you exert. You can point the bow in any direction without moving from a fixed position. Crab the boat diagonally. Slip it straight sideways. Even rotate it 360°.
Unlike some competitive systems, EJS® provides precise, proportional thrust on main propellers and bow (or bow and stern) thrusters to allow for continuous, powerful maneuverability.
Push, twist and go maneuvering for diesel-powered, shaftline boats
Proven QuickShift® transmission and EC300 control technologies
Simultaneous, instant control of engines, transmissions, thrusters
Eliminates steering wheel and control lever use in docking
Easy to learn. Easy to use. Ergonomically friendly.
Express Positioning System
Just touch a button. A dedicated GPS determines your location and heading, then instantly directs the Twin Disc QuickShift® transmissions and proportional hydraulic thrusters to achieve those coordinates.
Works in conjunction with Express Joystick System®
Ultra-fine maneuvering at low thrust for shaftline boats
Maximum power to hold station without excess heat or wear
Compatible with single- and twin-engine applications
Can be retrofitted to EJS® applications
Large, full-color day/night display
Publications:
Locate SALES AND SERVICE
AROUND THE GLOBE
Trained experts and original parts available from 250 distributor sales and service locations in 83 countries.
BACK TO FILTERS COLLAPSE RESULTS
HAVE A NEED FOR OUR PRODUCTS AND SERVICES?
PUT THE POWER OF TWIN DISC TO WORK FOR YOU
Looking for a power transmission technology solution for your specific application? Twin Disc is more than ready to put horsepower to work for you.
I'D LIKE TO CONNECT