Helping Save History with Horsepower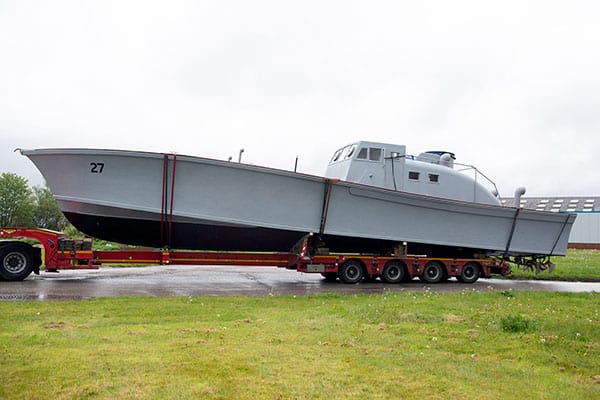 D-Day Revisited, a non-profit organization, is sponsoring the restoration of the MASB 27, a 63-foot-long World War II anti-submarine boat that participated in D-Day on June 6, 1944. Twin Disc is pleased to have contributed to the effort by providing marine gears for use in the vessel's power train.
Living History
The MASB 27 led the U.S. Army 1st Infantry Division into its assault on Omaha Beach on D-Day, the invasion of Normandy, France, by Allied forces, on June 6, 1944.
Built in 1941 by the British Power Boat Company at its Hythe Yard, the MASB 27 went into service for the Royal Navy. It was used for air/sea rescue duties before being decommissioned in 1945. The vessel, a living piece of the history of World War II and British engineering, was subjected to years of neglect, leaving it in very poor condition by the time D-Day Revisited bought it in in April 2016.
Power Train Restoration
Cokebuster Technology is managing the restoration project. Marine & Industrial Transmissions Ltd. (MIT), a longtime Twin Disc service partner, has been involved in the restoration of the MASB 27's power train. To match original performance requirements of the boat, MIT turned to Twin Disc for MGX-5065A and MGX-5075IV marine gears to be coupled to the MASB 27's three Cummins 550HP engines.
The project is expected to be completed in time for the boat to participate in the 75th D-Day anniversary. Plans call for the MASB 27 to make its first crossing of the Channel to Normandy since World War II as part of the commemoration.
Twin Disc marine transmissions and gears are built to last. To learn more about how our marine technology can meet the needs of your company, contact Twin Disc today.
Back to News