Main Iron completes first in trio of new Kirby towboats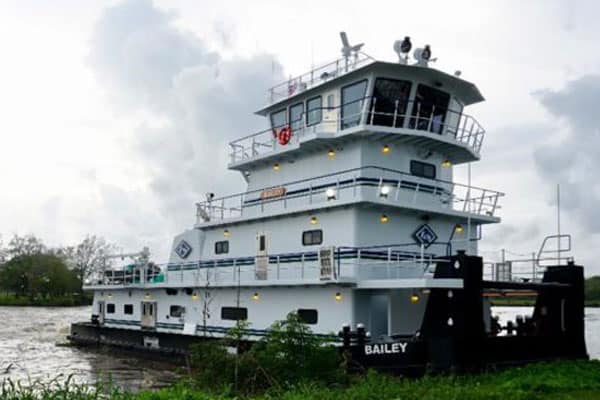 Main Iron Works, Houma, La., recently completed the first in a series of three Subchapter M-certified 2,680-hp towboats for Kirby Inland Marine, Houston.
The 88'x35'x9'Bailey is powered by a pair of Caterpillar 3512C-HD diesel engines, turning 1,340 hp at 1,600 rpm each through Twin Disc MG-5600 gears with 6.04:1 reduction ratios and a shaft braking system. Ship's service power is provided by two John Deere 99-kW gensets.
Read more at https://www.workboat.com/news/shipbuilding/main-iron-works-completes-first-in-trio-of-new-kirby-towboats/
Back to News